Shakawe is a village in the northwestern corner of Botswana.
It is located at the beginning of the Okavango Delta, near Namibia and Angola.
It also provides access to the Caprivi Strip. The village is served by the airport Shakawe.
The census of population Shakawe was 4389 inhabitants in 2001. For hosting, found on the banks Drotsky's cabins.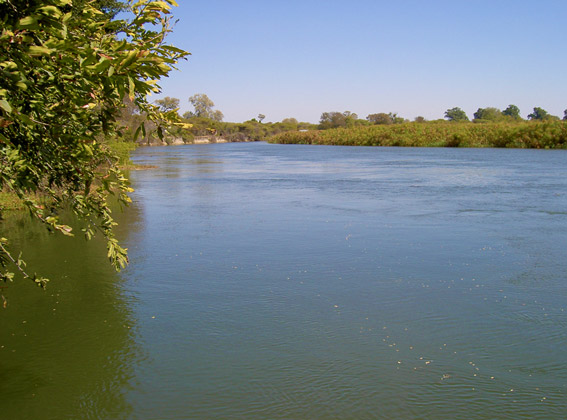 Okavango River near Shakawé
Drotsky's at Shakawe along Okavango Delta in Botswana.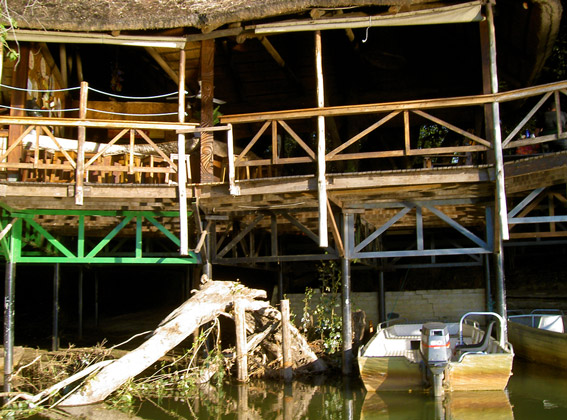 Campsite Drotski Cabins
The Okavango Delta (or Okavango Swamp), in Botswana, is the world's largest inland delta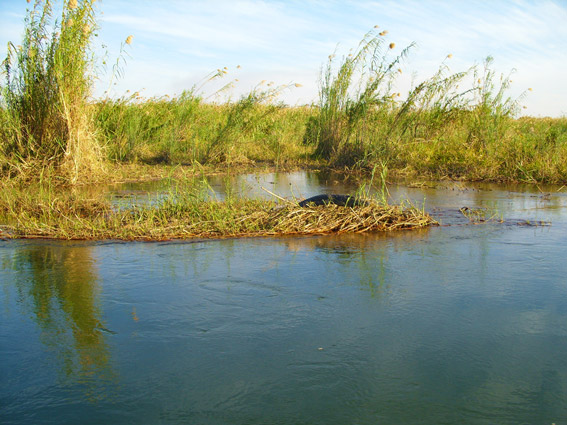 Okavango
Every year, circa 11 cubic kilometres (11,000,000,000,000 litres) of water flow into the delta.
Approximately 60% is consumed through transpiration by plants, 36% by evaporation, 2% percolates into the aquifer system; and 2% flows into Lake Ngami.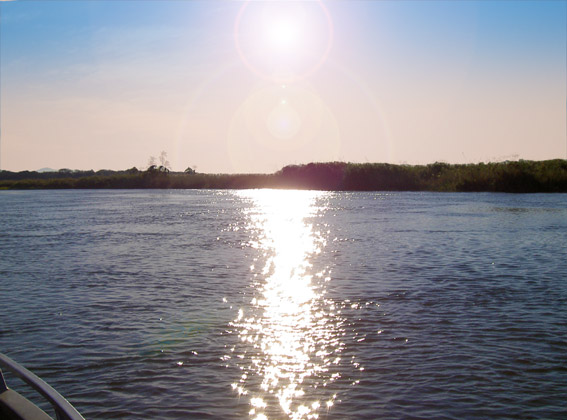 Okavango river
Crocodile on okavango bank.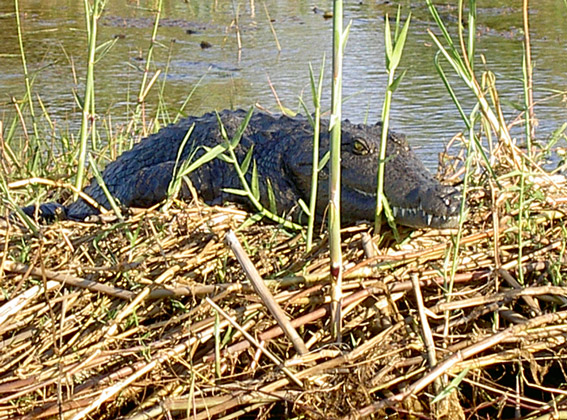 Crododile
Each year approximately 11 cubic kilometres of water irrigate the 15,000 km² area and some flood-waters drain into Lake Ngami.
The Moremi Game Reserve, a National Park, spreads across the eastern side of the delta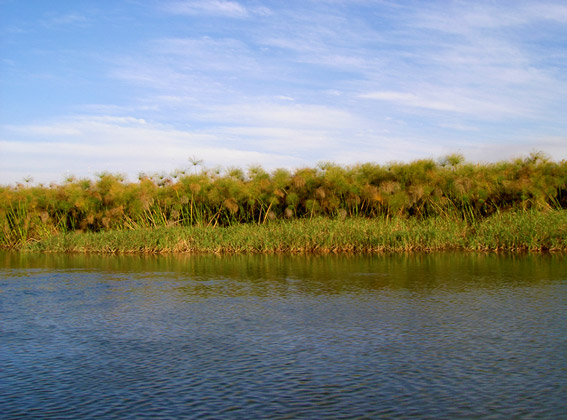 Okavango Delta
The Okavango Delta is home to 71 fish species including Tigerfish, Tilapia and Catfish.
They range from 1.4 m Sharptooth-Catfish to 3.2 cm Sickle-fin Barb.
The same species are to be found in the Zambezi River, indicating a historic link between the two river systems.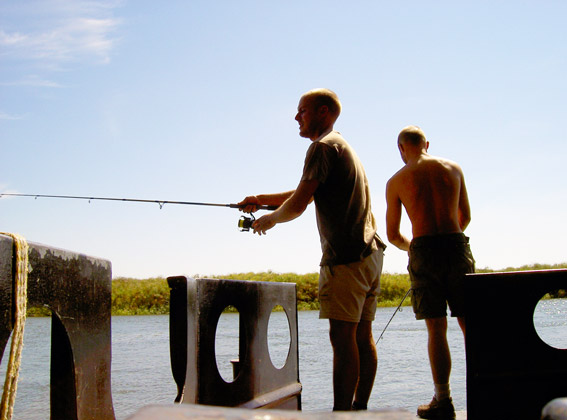 Fishing on Okavango
Sunset on Okavango delta.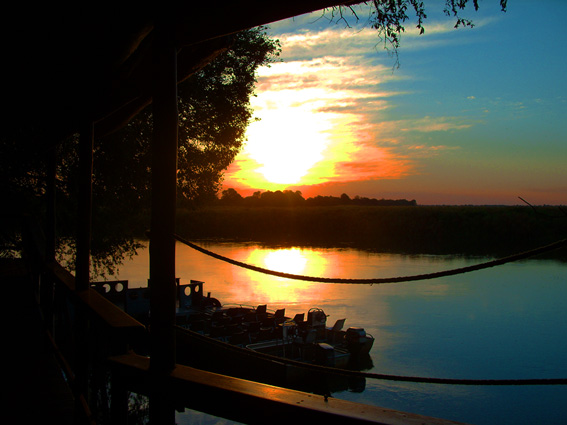 Sunset