Sunset on Chobe River.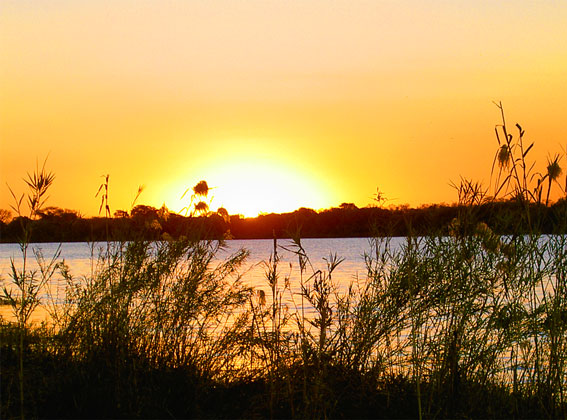 Botswana sunset
Chobe River near Namibian post Border.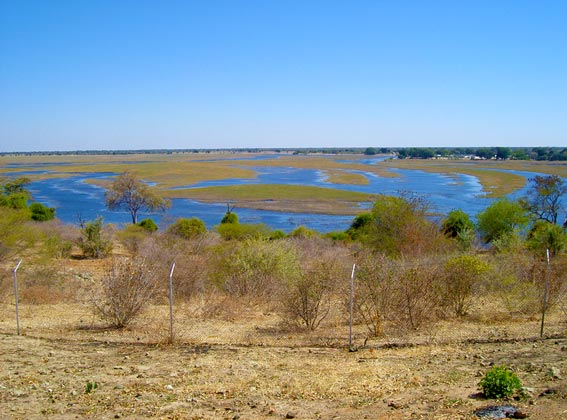 Chobe river
The Cuando River (alternatively spelled Kwando) is a river in south-central Africa, also called the Linyanti River and the Chobe River in its lower section before it flows into the Zambezi River.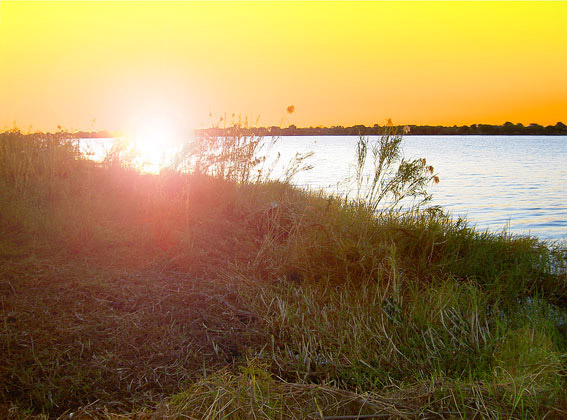 Chobe river in Toro Lodge
Elephant on the road to Kasane.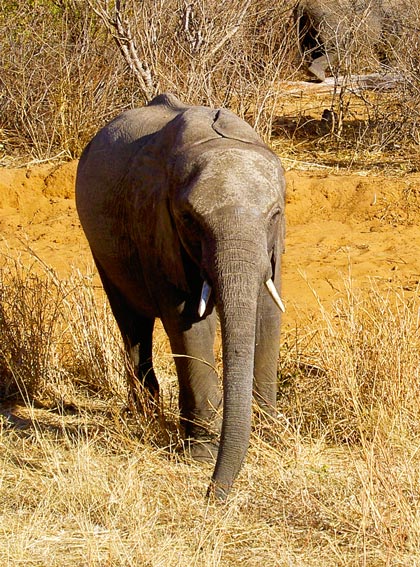 Elephant
Kasane is a town in the Northwest District in Botswana, near the "Four Corners" of Africa, where four countries meet:
Botswana, Namibia, Zambia and Zimbabwe.
Kasane population was 7 933 in 2001. Kasane has an airport.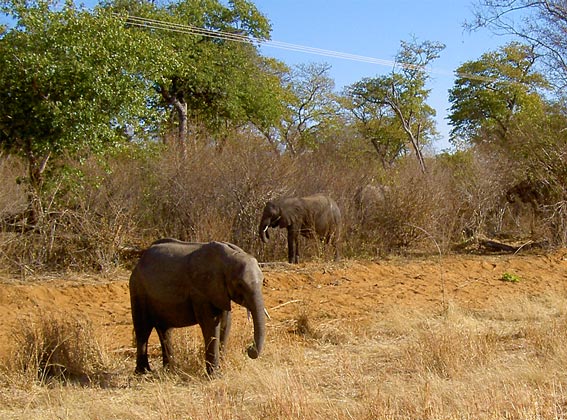 Flock Elephants
The Cuando system is noted for its wildlife and for most of its length the land either side is protected as game reserves or wildlife management areas.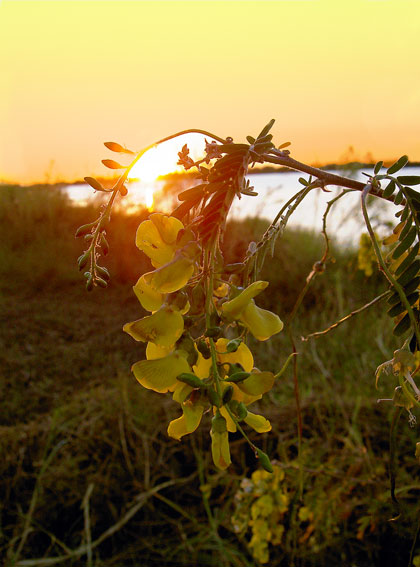 Flower
The Okavango River is connected to the Chobe and Zambezi via the Selinda Spillway where high floods from the Okavango escape from the southern end of the Panhandle and flow into the Chobe.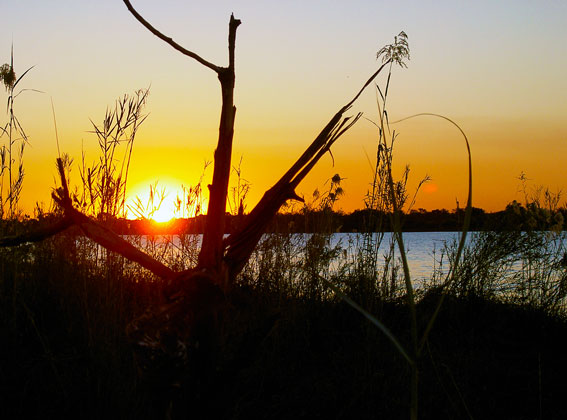 Sunset