Mac Mac Falls
Mac Mac Falls is 13 km from Sabie on the R532 road towards Graskop.
A nominal admission fee is charged to observe the fall.
Long walk takes you to the observation platform above the waterfall..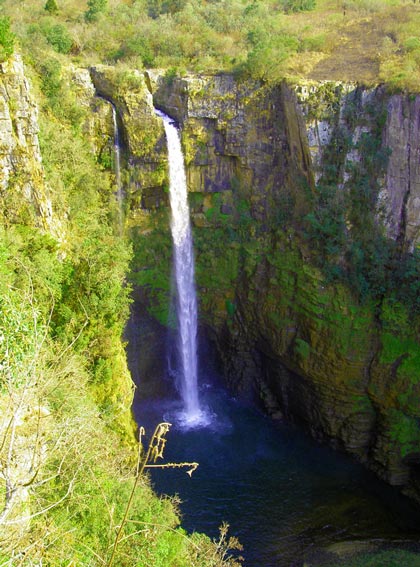 Mac Mac Falls South Africa
The Graskop area
Graskop is a small town in Mpumalanga province, South Africa.
It was set up in the 1880s as a gold mining camp but it now serves as a timber industry and milling centre.
The name is Afrikaans for grassy peak. "God's Window", a breathtaking view from the escarpment of the Lowveld below, is located outside the town.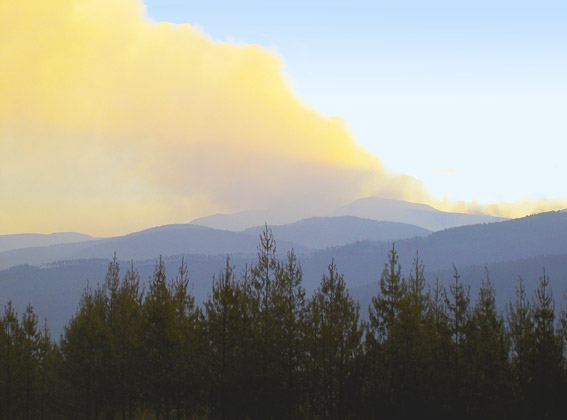 Graskop area
The Sabie area
Sabie is a forestry town situated on the banks of the Sabie River in Mpumalanga, South Africa.
Once the Sabie River was teeming with crocodiles and the local Shangaan people dubbed it uluSaba or (fearful river).
The town was started after HT Glynn and JC Ingle found gold here and formed the Glynns-Lydenburg Gold Mining Company.
Sabie is located 360 kilometres east of Johannesburg and is 64 kilometres west of the popular Kruger National Park.
It is known for its breathtaking scenery and beautiful waterfalls, and is a popular tourist destination.
Its main industry is forestry. The plantations surrounding Sabie form one of the world's largest man-made forests.
It is situated approximately 1,000 metres above sea level and is in the summer rainfall area.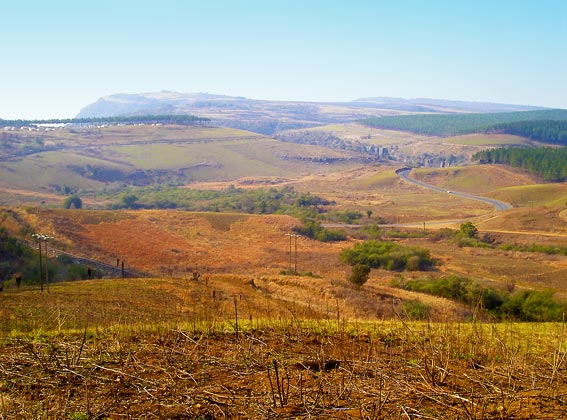 Sabie area
Mac Mac Forest retreat
Mac Mac falls Forest retrea is situated in the heart of Mpumalanga and on the Kruger Panorama route.
Mac Mac is halfway between Graskop and Sabie and is walking distance from the Mac Mac falls.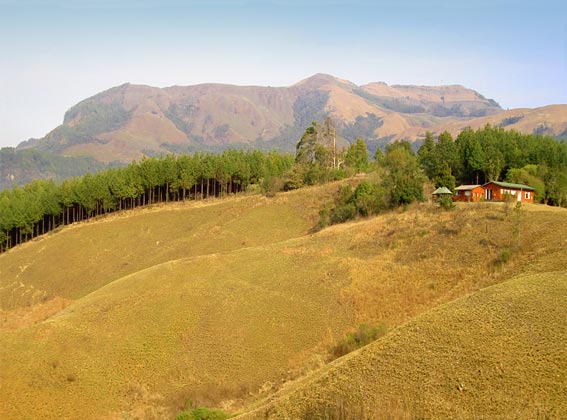 Mac Mac Forest retreat
Other pictures of Mac Mac falls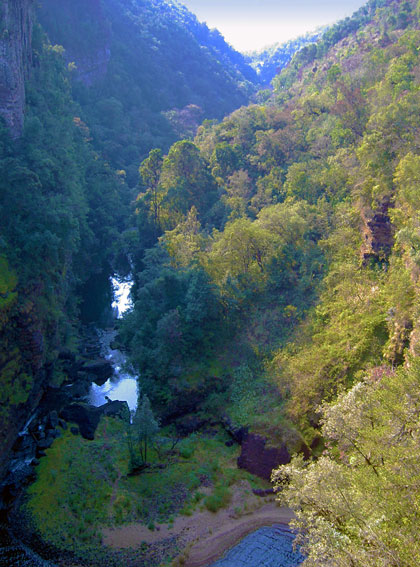 Canyon of Mac Mac Falls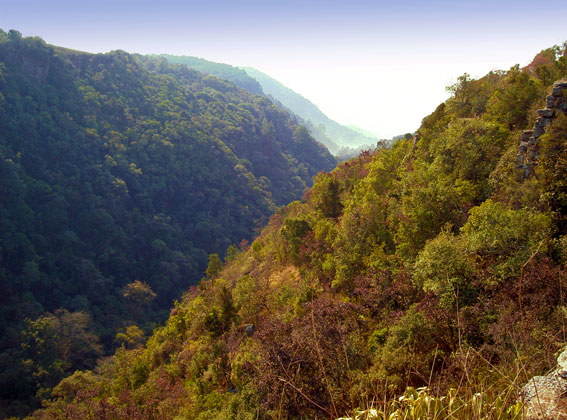 Scenery of Mac Mac Falls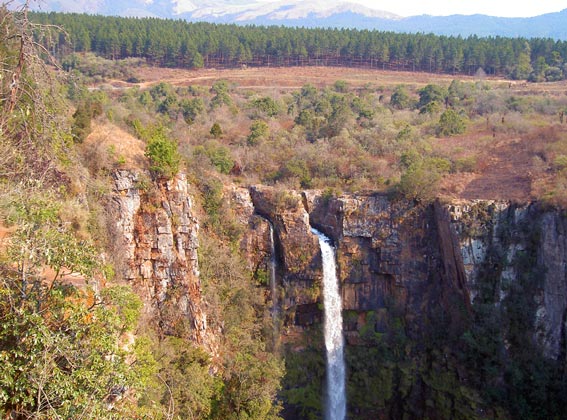 Beautiful waterfall in South Africa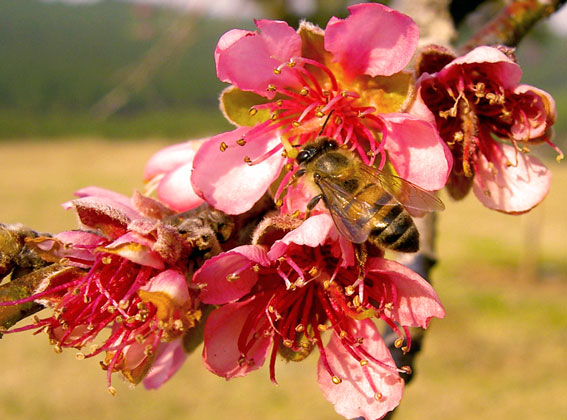 Bee on the Flower