Augrabies Falls
is on the river Orange in South Africa, in the Augrabies Falls National Park.
The waterfalls of the park make approximately 60m of height.
The falls of Augrabies registered 7.800m3 of water per second in the floods in 1988 (and 6800m3 in the floods of 2006).
The flow of Niagara Falls is of 2400m3 per second, is more of four times the annual average of the Niagara.
The gorges of the park of Augrabies falls are 240 m of depth and 18 km long, and is an impressive example of the erosion of the granite.
Main Falls of Augrabies in South Africa
As the Orange River approaches Augrabies Falls it divides itself into numerous channels before cascading down the 56 meter high waterfall.
The river then continues its path through an 18 kilometer gorge.
The sight and sound of the power of the water will not be easily forgotten.
Main Falls
Canyon of Augrabies Falls in South Africa : Oranjekom & Ararat
These viewpoints give visitors the best opportunity to observe the massive gorge area as well as the wildlife that makes it their home.
Essential to spot are the nesting Verreaux's (Black) Eagles, which prey on the abundant rock hyrax populations, as well as the Cape clawless otter which are sometimes seen below in the river in the morning or late afternoon.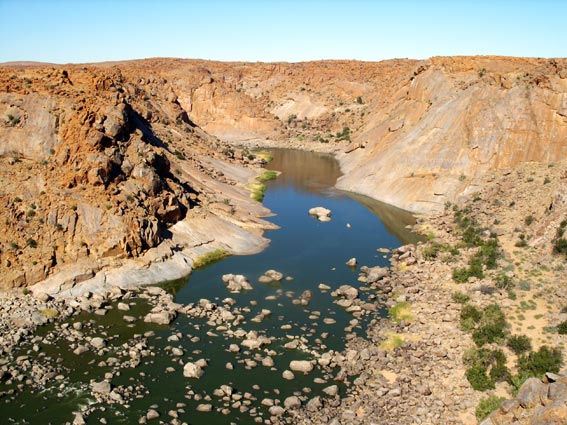 Orankom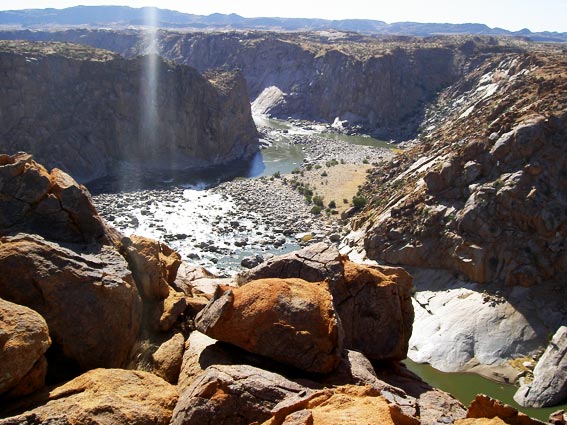 Ararat
Augrabies Falls Restcamp
Accommodation & Lodging at the Augrabies Falls National Park is provided at a comfortable rest camp with wonderful fully equipped bungalows and cottages, campsites, a scrumptious restaurant, a shop where souvenirs and basic supplies can be acquired and an information desk for your convenience.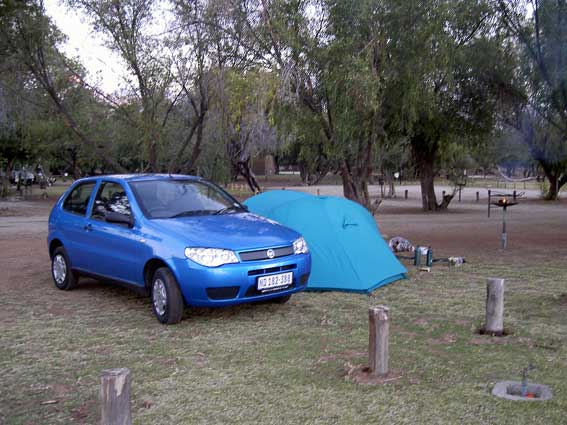 Augrabies Restcamp
Waterfall at Augrabies
Waterfall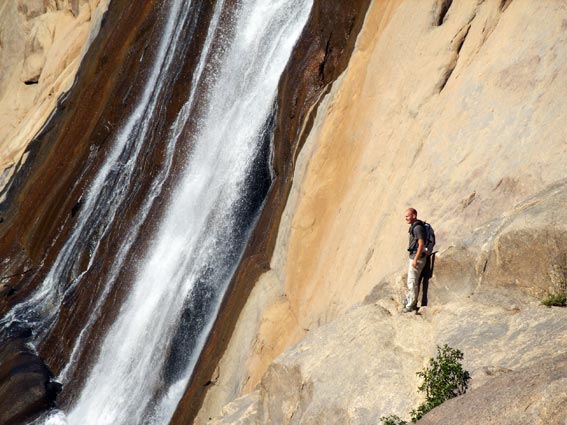 man vs Waterfall
Moonrock in the Augrabies Falls National park
A massive exfoliation dome or "whaleback" which is a prominent landmark of Augrabies Falls.
Walking to the summit will give one of the best views of the park and its surroundings.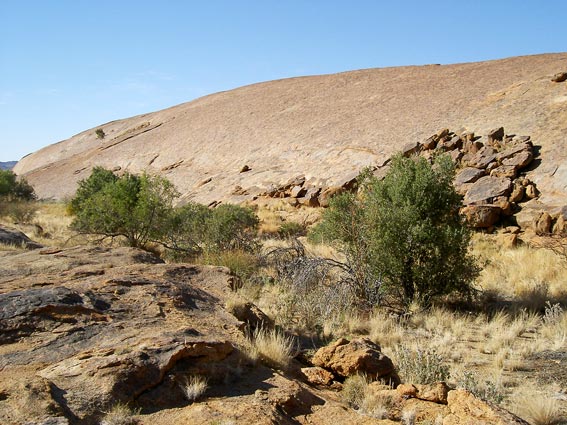 Moon Rock
Orange river in South Africa
The Orange rises in the Drakensberg mountains along the border between South Africa and Lesotho, about 193 km (120 miles) west of the Indian Ocean and at an altitude of over 3,000 m.
While in Lesotho, the river is known as the Senqu and parts of it freeze in winter, because of the altitude there.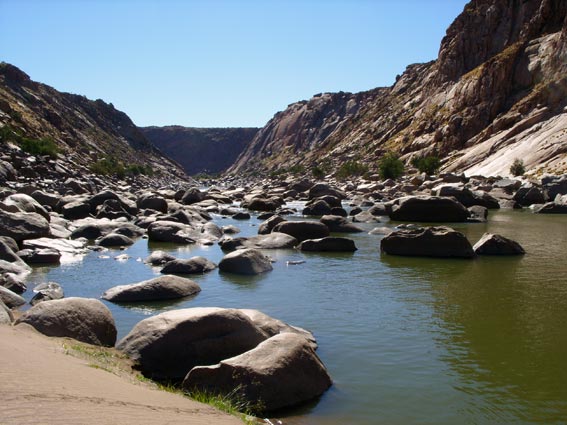 Orange River
Sunset in Augrabies Restcamp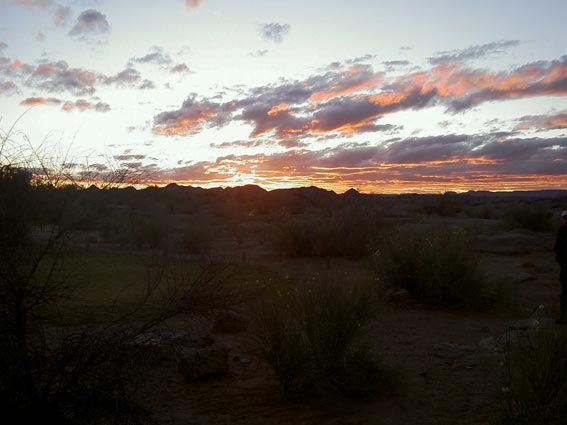 Africa Sunset
Twin Falls
Twin Falls on the Orange River in the Augrabies National Park, Northern Cape, South Africa.
It is located about 2km from the main Augrabies Falls along the Dassie Nature Trail.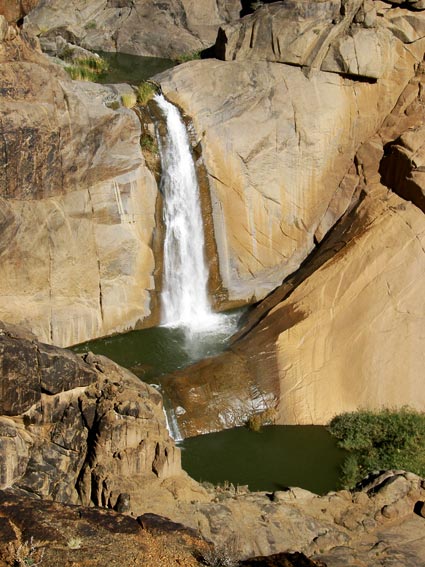 Twin Falls