Travel Journal to Botswana
Thursday, July 19, 2007
We depart for Nata, Makgadikgadi Pan to visit! The Born Lodge will be our campsite for the night. It is pretty nice, the camp is a stretch of sand, perfect for sleeping, when there was no floor mat. The camp has a pool, so we farnientons.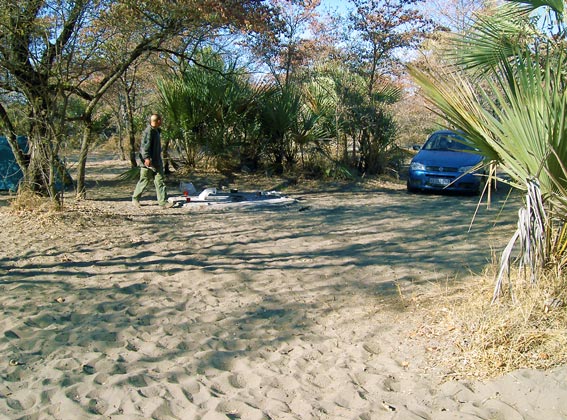 Campsite of Nata Lodge
Friday, July 20, 2007
Another day monotonous, we relax as before, without doing anything. In the evening, a dog will keep us company!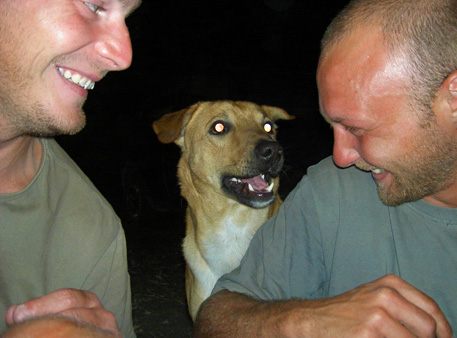 Our Friend the dog
Saturday, July 21, 2007
Good think you still have to get active, we start to explore the Makgadikgadi Pan is a large extended logically salt, which it seems is very pretty! We see nothing, apart from the factory that extracts the salt at Sua Pan!


On the road we make a stop in a small Baobab Park.


A few kilometers out of town to join the Audi camp, and finally programmed three days of our Mokoro. But again, disappointment, their portfolio is poorly explained and Mokoro our trip, we will come back twice more expensive than the original price.
No question of paying so much, we cancel this step. Spend the night still up there, hoping that along the delta, we find the least expensive.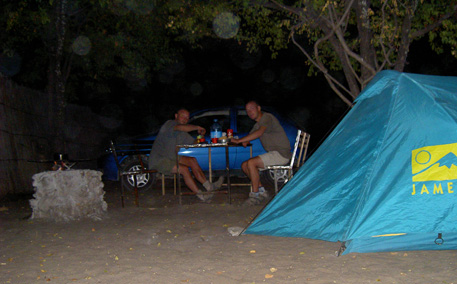 Audi Camp
Sunday, July 22, 2007
We skirted the delta on four hundred kilometers, but still nothing. We have not even seen on the delta! After a day's drive, we finally find a campsite Shakawe, le Drotsky's Cabins. To locate, Shakawe is the Namibian border, even if we wanted, we can not turn back the delta above! But good news is that camping on the banks of the Okavango, a lot of vegetation, and hippos are very close!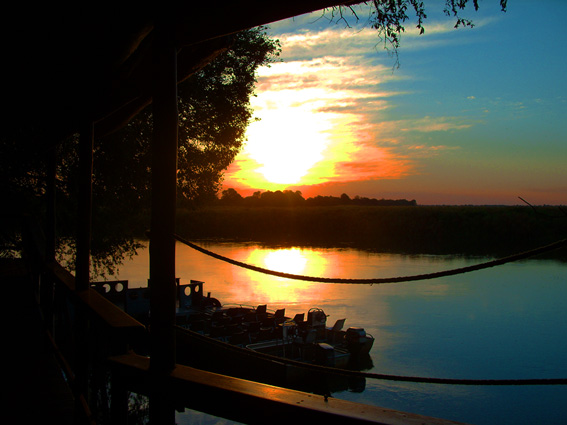 Sunset on Okavango
Monday, July 23, 2007
This morning, fishing!
Still without success but very pleasant, the place is friendly. And this afternoon, to forget our disappointment Mokoro. We leave for a ride a boat, fishing rod in hand, we are ready to face the Tiger fish! This boat trip is really fun, we see crocodiles along the shore are fishing and fish a Tiger!



Tuesday, July 24, 2007
We leave in reverse this time and will, to the Kalahari Desert. That road, after five hundred kilometers, we ask a little below Ghanzi. Unknowingly, we land in a village san, Touristic, but very glad to have found a place to sleep!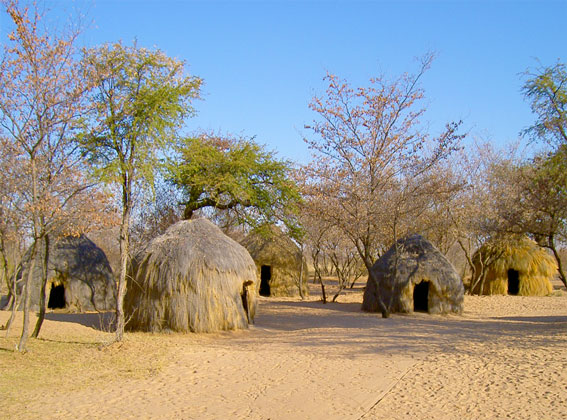 Ghanzi trail blazers
Wednesday, July 25, 2007

Eight one hundred and fifty kilometers carried, half the country crossed! There's really nothing to do in Botswana. Even the Kalahari desert, do not look like a desert! With hope, we even made a detour to tshan more ink in the desert, but unsurprisingly, it's rotten! We are now at Kanye, words Lodge. Not at all welcoming and dirty. It's okay, we just eat and go for the night.

Thursday, July 26, 2007

It takes the same and again!
Six hundred miles today, a little detour to Lobatse, but no camping! We take this opportunity anyway to post our mail, it will at least have that. Romain is getting sick, very high fever, unable to move. Malaria? Luckily, in Mahalapaye, we find that the lodge. It's not too expensive, and we saw absolutely nothing, is our little likes of Botswana!