Introduction
The Herero live in the area of Omaheke.
the Herero population is proud of where women still wear dresses and colorful Victorian selling dolls in their own image to tourists.
The Herero are a people of African Bantu language group speaking Herero, currently consisting of approximately 320 000 people (164 000 Namibia 135 000 21 000 Angola and Botswana).
So most of them live in Namibia, a few groups in Botswana and others in Angola, where they occupy low-skilled jobs for rural laborers, or servants or street vendors for city dwellers.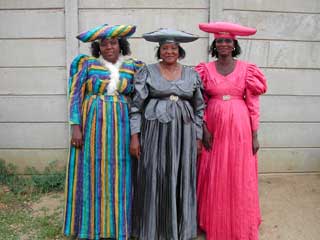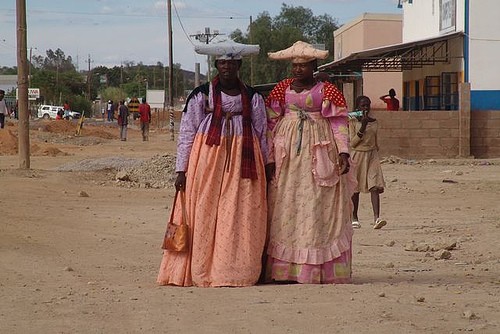 In 1904, the Herero rose against the German colonization of their territory (South-West Africa).
They were then victims of harsh repression under General Lothar von Trotha, author of an extermination order against them.
Thus, between 1904 and 1911, the Herero people of South West Africa increased from 80 000 to 15 000 individuals.
History
From 1880 to 1915,the Germany has given Namibia, then known as the Germany Of South Africa.
During this colonization, the durability of various abuses that are cheap land, livestock, women, and lynching Standing Herero people by German settler become bored with the people scoffed.

The Frustration reached its peak 12 January 1904.
That day, warriors Herero revolt against the colonizers and after several days, 200 deaths among German civilians are deplorable.
The missionaries, on the orders of the Herero chief, Samuel Maharero, are spared.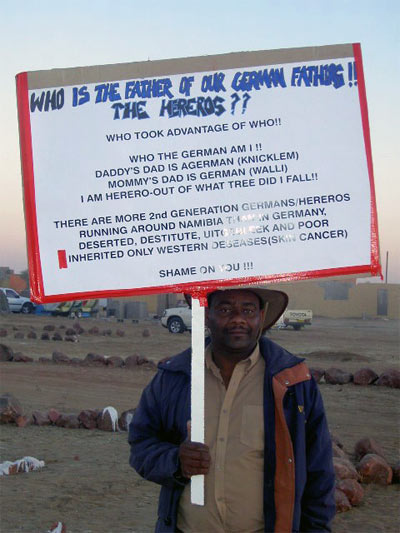 The German response is delayed and not the peak of its response is reached August 11, 1904 when she defeated the Herero fighters northwest of Windhoek.
The oppressor not stop this destruction and wants to end the people "disrespectful."

More cruel still, an "order of Extermination" is given by the General German army, Lothar Von Trotha, who writes that "the people Herero must leave the country otherwise I removed along with the" Groot Rohr "(big gun)."

Therefore, the killing takes on a different scale with cruel and relentless prosecutions that often result in killings barbaric.
For Herero alive, flight becomes the only recourse.
As a result, hundreds will seek to leave the country and number? Them will die of thirst in the arid region of Omaheke.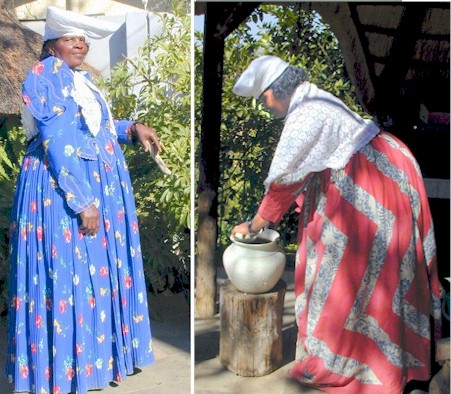 Of about 86,000 Herero before the massacre, but no substantial remains of more than 15,000 at the end of the genocide in 1907.
Two-thirds of survivors have fled the region and won? East and the other settlements around, given by the Other European states.

Although since 1990, Germany is the largest provider of financial Namibia, which could pass as a sign of guilt, paradoxically, she still refuses to pay damages to its former colony for genocide.
Lifestyle and Culture
Despite the penetration missionary, the Herero remain largely faithful to their traditional religion.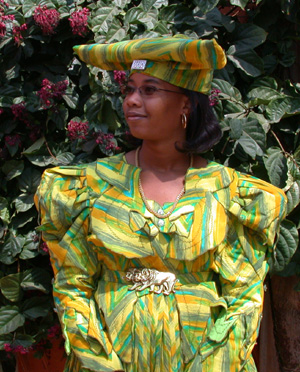 Having initially survived mainly due to cattle, goats and sheep, they also engage in agriculture today.
Books
- The Revolt of the Hereros


- We Thought We Would be Free: Socio-cultural Aspects of Herero History in Namibia, 1915-1940