Zimbabwe: Health and Safety
Prepare your travel to Zimbabwe
---
I. General information related to homeland security
Police: 995
Emergencies: 999
Ambulances (for Harare and surrounding areas): 994



For more information you can visit the form of French diplomacy .

---
II. General information related to people's health
Fertility rate: 3.6 children per woman.
Infant mortality rate: 67.8% o
Life expectancy: 43 years
Literacy rate: 90.7%
Percentage of HIV (adult): 33.7%
Access to safe water (rural): 72%

---
III. Map of malaria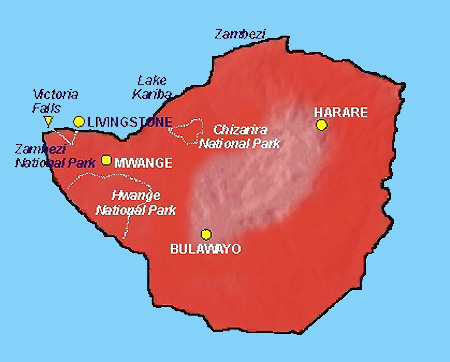 distribution of malaria in Zimbabwe



The whole country is affected by this scourge.


---
IV. Information on water quality
Tap water is drinkable, but with caution, prefer boiled water or mineral water.

Source : 2008